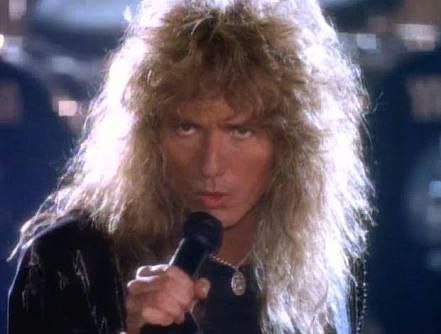 Content Count

1,074

Joined

Last visited

Days Won

13

Feedback

N/A
Everything posted by oomslokop
oomslokop replied to shredwin_206's topic in superdenim

what are the jeans? are they available to buy?

oomslokop replied to UnhappySupremeCustomer's topic in superdenim

dont throw away them jawnz yet, raw is making a... comeback?

looks great but doesn't look like you wash em that often? hence the lack of roping and puckering

oomslokop replied to cmboland's topic in superdenim

@AlientoyWorkmachine sending prayers for your boy from the other side of the world mate. hope the tumor is not cancerous and he recovers well and soon. @Double 0 Soul how tough is sarah! amazing. hope the gamma knife has done what it's supposed to do. be well everyone

is that u in the emporio armani cap @Double 0 Soul? https://www.instagram.com/reel/Ck-wqiNq3nw/?igshid=NjcyZGVjMzk%3D

ah okay thanks! apart from the inseam, the extra back pocket and the leather patch, the model down to the cut, stitching, crotch rivet placement looks like a doppelgänger of the leroy strauss tour jeans. makes sense since they're both "1890".

selvedge on the outseam and inseam?

nice photos and memories gringo!

oomslokop replied to chris_n's topic in superdenim

good insight @MJF9. also applies to vest sizing from (bitter) experience. vest with a pit to pit of 20 fits much bigger than a shirt or jacket with same p2p since the arm holes are cut much lower (ie, can't use one's shirt/jacket p2p as exact reference, better size down).

oomslokop replied to cmboland's topic in superdenim

my fave arcs in descending order: 1. dry bones guitar wolf 2. old sda (simplest but least obvious disguise of hidden levi's arc) 3. fc 1108 (sits a tad higher than on 0105) 4. old samurai 3000vx (war model, painted, where the two arcs meet in the middle not so far apart as in current version) 5. sc hawaii (love the thicc threads) 6. og mf cali (white thread, batman-ish, half-covered by aged leather patch) 7. fh's old half-arc

@all thanks everyone for all the good wishes. brush with death was hairier than unsinged denim but as some of you have pointed out, the prognosis seems to be rosy for stented heart. fingers crossed. hoping to post more waywt/evos/denim ponderings for a while yet. perhaps even join another tour! cheers and happy xmas and new year!

don't worry, worst is over now (touch artisanal wood), but i had a pretty serious heart attack in late october. got two stents put in. naturally i was clothed in full sufu garb when wheeled in to the er. waywt er edition: - tender wallaby - mf veste ouvrier - rs blacksmith

eeequimanthoooooorrnnn! \m/

oomslokop replied to gimmegimme's topic in superdenim

hows the current 19oz denim? 710 is a great cut no question why it was preeminent in early sufu times

my blacksmith (all cotton thread) was hemmed at a store that uses i think poly cotton. in any case the hem thread has stayed permanently shiny all these years (tho it creates much roping), which bothers me to no end i always wear the jeans cuffed. not visible to anyone but my mind's eye, no one would care, but such is our particularity about clothes.

i have a tender jumper made of twill fabric using cotton yarns they also use for their denim and it skews like nuts. in the body and even the shoulders. it's cool! the arms on my mf veste ouvrier also twist a bit, not too much but noticeable.

@smoothsailor so it's not because of the skew/twist of the denim (?) fabric?

best fit out of all yr denimes? so good. does the kyoto fit the same?

oomslokop replied to cmboland's topic in superdenim

1st edition rising sun blacksmith when it was still made in the pasadena haberdashery on all vintage single needle machine and the denim was different with blue/black line selvedge and random pocket bag fabric. found one secondhand from a malaysian seller on grailed some years ago but his rep was a bit dodgy so baulked at the offer. tried one on at the old unionville now second sunrise in stockholm back in early 2010s but didn't get them becoz at that time it felt too much miner cosplay for me (maybe influenced by unionville's goldrush ambience :D). didn't realise it blends in well with normal clothing. eternal regret.

your 42 might feel better but i think the 44 looks better, jealous of both

oomslokop replied to cmboland's topic in superdenim

happy birthday t @beautiful_FrEaK! from the belt loops the cake looks more like a stevenson not your fave denime or resolute (nor is your initial "bri") but hey it's the sentiment that counts!

congratz on yr first true waywt maynard, and for successfully impersonating a middle-aged man for the last 13 years!