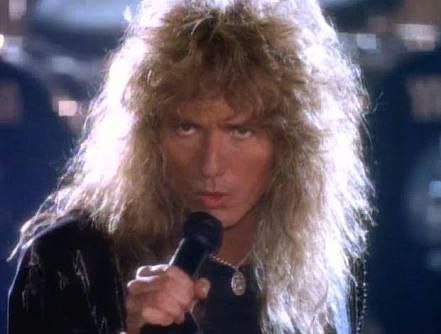 Content Count

844

Joined

Last visited

Days Won

8

Feedback

N/A
Everything posted by oomslokop
@rodeo bill as for the special deets, i'd love to see/wear a pair of frankenstein tenders with all three of your different pocket permutations: one normal back pocket, one driver's pocket, and one passenger pocket. <3

@rodeo bill is it possible to make the same model of jeans but people can choose from all your different denims? eg, logwood dyed unborn vs. walnut molleton vs slub cross weave in 129 cut, now that's what i call a contest!

tender! or maynard's last suggestion, which in my case might also be tender.

oomslokop replied to LFC4ever's topic in superdenim

what size are u in attractions, @knucks?

how are the fit and comfort @tod? they look ace btw. the heel looks already perfectly proportioned? might look a bit weird if it's lowered, though maybe feels more to yr liking! i remember you also felt yr rdt heel was too high (?) and replaced the whole sole with black crepe (?). they looked great.

oomslokop replied to gimmegimme's topic in superdenim

beauty! and thanks @pudaspriest! i've always wondered how the blue would fade on this denim, did not disappoint!

thanks! looks superb, post detail photos!

great look @pudaspriest! which samurai?

oomslokop replied to horriblyjollyjinx's topic in superdenim

the insanely long inseam is what's stopping me from ordering these s&s ooes. sure you can get them hemmed, but i want all-hiro stitching on my ooes!

those attractions look so pretty. <3 all the elements are just so "balanced", though i can't work out how/why? it's like an image of the rockabilly/the wild one engineers i've always carried in my mind made manifest irl.

how goes it wearing a flannel shirt of this weight in florida weather?

sorry that was what i meant, would be so good for/on me but alas, no munny for jeans at the moment!

standard 15 oz denim in that loose cut would be so good

oomslokop replied to rnrswitch's topic in superdenim

they look great, and to me it proves my suspicion that most of your stuff is perhaps one size too small (for my taste at least). this look is already more balanced than many of your other fit pics in my eyes, an xxl in the chambray would be the icing on the cake. sorry for the unprovoked opinion!

oomslokop replied to Turntabloid's topic in superdenim

outdoor vest, from 2011 (?) when rs was still in their pasadena shop/atelier

others can chime in, but with a sd-103 and a champloo under my belt, i tend to think you should size up on the waist with sda. even when my waist was a 32", size 33 in both fit me snug.

i reckon they'd be too dressy for your current styling preferences (working it out from yr various fit pics).

i would trust masuya, his size advice for my coupen was spot on. in those boots i wear an 8.5 (US) which fits just slightly loose, "perfect" with an insole. i usually wear 10 in vans, 9 converse all stars. my most perfectly sized shoes are a pair of cheaney cairngorms, and strangely i'm also an 8.5 (but UK!, which flies in the face of the usual size down at least half a size from yr US size size advice for shoes/boots) in those. i find the length on the coupen is fairly normal, it's the "volume" of the boots that feels a little oversized. if you have "thin" feet, the boots might feel a bit loose even though the length might be spot on. maybe you can ask masuya how the coupen sizing compares to the caspers.

oomslokop replied to ktouran6923's topic in superdenim

also fit pics please, i wanna know how long irl they are.

what are the measurements (waist especially)?

can u get it hemmed by kuniyoshi-san? he makes mad roping. also waist on his jeans tends to be small, i'd size up definitely.

i do this with half my jeans (they did fit, eight years ago ). on one of them, top two buttons off.

tried to find a denim (didn't end up buying) regrets thread but couldn't find it (i thought there was one already?). if there is, mod can merge. let's start with this one from @BrownMetallic in the 45rpm thread: "Bought a pair of Sorahiko 2010 at their NYC upper westside store when it came out. They were an updated, slimmer version, w/c fit me real nicely. But, for some insane reason I returned them ... 1 of 3 denim decisions that regret to this day" fire away!