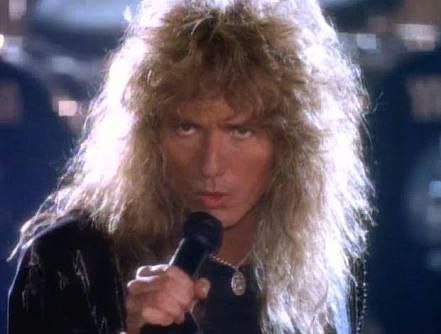 Content Count

959

Joined

Last visited

Days Won

11

Feedback

N/A
Everything posted by oomslokop
oomslokop replied to cmboland's topic in superdenim

https://www.ft.com/content/393ea5c7-c483-43f8-ba28-b4c06fadcc8b i thought the duke already had a monopoly in haute denim

magnificent as always @rodeo bill! even if i'll never get to experience wearing that liner in the tropics, just seeing the way yr things are made always makes me happy

calling @Double 0 Soul to reprise his investigation of shonky construction on the s003

of course i dearly wish it was my own, but i merely exquisite corpse it from the bard-that-doth-protest-too-much of brighton-le-sands 'imself, moz!

one thing tho, there's quite a reduction in length when u go down half a size. mine is an 8.5, the girth of the 8 probably is better, more comfortably snug for me, but the length is too short, was very noticeable when i tried em on. so i opted for the 8.5 and wear them with blundstone insoles, which are not that thick and solve the tiny bit too girthy feeling.

pretty cool oxidation on the copper eyelets, probably from not having been worn since the start of the pandemic lockdown (for me) in march during which i've worn shoes to go out a total of three times XD

oomslokop replied to rnrswitch's topic in superdenim

this burgundy speed daemon is the only fw piece i came close to kopping. still like it. is it lightweight (for me it's better if it is)?

oomslokop replied to Turntabloid's topic in superdenim

looks good, my old cone one was also sanforized i think, very little shrink if any

oomslokop replied to giantreptile's topic in superdenim

also inevitable question, how's the "handfeel" on the denim?

oomslokop replied to cmboland's topic in superdenim

was reading buried histories, john roosa's latest book on the mass murder of indonesian communists in 1965-66, when i came across this sad, gory detail: ibnu had just returned from studying economics at uni of wisconsin-madison when he was executed. his exhumation can be seen starting from 1:03:27 in this documentary.

i'm (most indos are) used to wearing mask even before the pandemic, so i'm happy i have the options now to wear something that actually looks good!

my fave so far from gadis musim panas (summer girl) a designer friend of a friend who turned to mask-making during the pandemic. the neck and head loop is a single string of fabric, cool and effective design, you tie the end of the string on the back of yr head and the mask stays hanging on yr neck when you have to untie it for whatever reason. has a nose wire, feels indispensable to me for cloth mask comes in a reusable paper bag you can use to store spares + filter

thank u for making such intriguing and yet super wearable designs william! <3

@El Fanatico no if your toploader doesn't have the big pole in the middle

why don't u try masuya or genco?

just dont get this one its got my name on it https://masuya1997.com/item/djangoatour-classic-frenchwork-linen-shirt-anotherline-3/ seconding @unders and @Duke Mantee that hiroyoshi is the man, super service. one thing to note django atour stuff is not as workwearish heavy duty as some other brands here, tho that might actually suit yr need (just dont order the shirt above :D). i have this baker's tweed jacket that i thought could be warm enough for when i was travelling in the uk, not even in winter, and i was still freezing my bollocks off. but the jacket is very pretty. cool collar/button placement, apparently inspired by russian work jacket?

oomslokop replied to rnrswitch's topic in superdenim

how steadfastly cone denim holds on to the indigo is the best thing it's got going for it, doesn't go white so quickly like many japanese denim

haven't finished yet lol 129 jeans in molleton denim. the denim is quite similar in colour and heftiness (heftier) to sda's standard denim (same blue selvedge id, 17 vs. 15 oz?), but tender's feels softer, velour-esqe, perhaps bcoz of the molleton process (explained previously on this thread). love the long pocketbag (same denim, selvedge) fade: i get samurai 710xx circa 2009 combs without even trying pretty great roping from the factory lockstitch peekaboo! in the eternal search to replicate early levi's irregularities i reckon tender stuffs are actually leading the race. made in a factory to specs with irregularities that come naturally from industrial but small-scale operations? (if you look closely you can see some of the home repairs i've done. the tender aesthetics allows for mods and repairs like these to blend in perfectly.)

more monster posts butterfly shirt, the one @julian-wolf has for sale, in ecru calico. the button is metal wrapped in fabric. nice subtle selvedge line square tail shirt in woad linen, very cool (temp-wise) fabric, probably my most worn i love the utilitarian pocket on this shirt. i believe it was inspired by a diy mod by a tender fan on this forum? wallaby shirt in green khaki dyed cotton sateen i love the british racing green buttons on this one verdigris-dyed tesseract shirt in ecru cotton lawn with indigo stripes the verdigris dye is basically gone from the ecru fabric, but some are left on the buttons! tender stuffs suit my aesthetic the most out of all the usual brands on this forum.

oomslokop replied to allacedout's topic in superdenim

plebs' sugar cane. hawaii. about 10 years. bought raw. pretty, tiny selvedge peekaboo i've always thought sc has some of the thinnest, beautiful hemfold all the hair is gone from the patch. on my pair happened quite early in its life. always surprised to see well-worn hawaiis with still hirsute patch. #teamshadowcombs

132d(river's pockets) in heavy canvas. this was a gift from @bartlebyyphonics and is one of my fave pants. pre-pandemic lockdown i used to wear it till it's andrew wk-dirty. this was hemmed at rivet & hide london using threads from the 3sixteen shadow selvedge jeans. canvas so heavy r&h's union special had some trouble staying on course and munched bits of it. i like the result. (this is on the outside of the pants.)

oomslokop replied to cmboland's topic in superdenim

what do u mean? that's the latest mf men-children of the frontier collection

oomslokop replied to thinkfilm28's topic in superdenim

og mf cali. 12 oz cone iirc. they keep changing the graphics, material and position of the leather patch and size tag (sometimes no graphics at all), i still think this is the best combo.