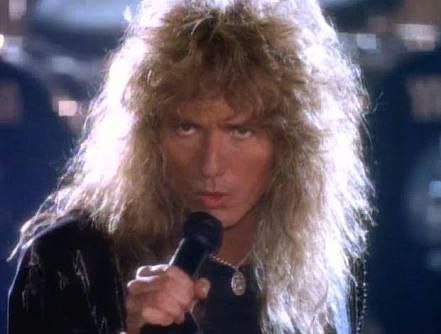 Content Count

904

Joined

Last visited

Days Won

11

Feedback

N/A
Community Reputation
178,865
you are so fabulous
Profile Information
Gender
style
attitude
location:
wish i was in
denim
t-shirt
shoes
Recent Profile Visitors
The recent visitors block is disabled and is not being shown to other users.
found out about keith lo bue/the well-dressed head from @MJF9 on the first page of this thread. peruse of his etsy, fb page and cap department fb group led to uncontrollable desire to click add to cart even though i rarely wear anything on my head except a mullet. thanks @MJF9! XD decided to get something plain and basic, this "clover" (lo bue gives his creations names) newsboy cap in what i think is quite plain understated tweed, with grandiose plans to order other more customised caps in the future (almost everything is customisable), since decimated by corona. i even counterintuitively refused to order this four-panel newsboy (like the one the duke posted above and unlike the usual 8- or 6-panels) in patterned fabric and play around with pattern matching/arrangement (mild regret). the only thing that was custom on this one is the liner and the size. i've loved it so far, though it can get a bit hot in the tropics. it's like the cap equivalent of good denim, i keep finding new things about it to look at, caress, fondle, sometimes even wear! he does offer thai linen and hemp straw that would be cooler. most of the deets are the same as @MJF9's l'aronde you can just read his specs desc. also the customer service was genco/masuya/psa-level! with the capkeeper in. my corona werk station.

oomslokop replied to cmboland's topic in superdenim

my mum comes from a family of batik makers up to the 80s. still remember playing near the dyeing pools and being chased away coz kids do fall into them (quite deep) and there were many horror stories to scare us kids of indigo dyed baby ghosts. here's a sarong i was given for my circumcision ceremony. i actually wore it as i had my foreskin chopped off by a "bong supit" at home. it's made from batik tulis, literally "hand-written batik", aka hand-drawn. from one of the last production from my mum's company in solo, central java. the city has one of the two major remaining javanese royal houses (the other being jogja two hours away, where my dad is from) but they would like to think they're the more refined and rarefied. the company went bankrupt because of the proliferation of batik cap (stamped batik using copper stamps) and batik print (self-explanatory). close up of the pattern on my circumcision sarong. the "negative" patterns are "written" into the cotton cloth by hand using a "canting" pen that discharges hot wax that quickly cools. the cloth is then dyed leaving the areas beneath the wax uncoloured. then you can put more patterns in, redye the cloth with other colours, you can go on endlessly (not gonna go on here, you can look it up on youtube – edit: just got around to watch the video @unders posted, it's all there! ). this cloth is at least 35 years old. the actual cloth, when it hasn't been made into a garment, comes in large rectangular shaped fabric (forgot the dimension). you buy it wrapped long like this in batik market. this is another batik tulis cloth, a "batik lawasan" (hand-me-down) from my late grandmother. insanely expensive. let's just say way more than a csf tuxedo, this one would be around 40 years old. close up of the pattern on the lawasan. close up on another lawasan, also around 40 years old. the same flower but not quite the same (see the dotted edges of the petals). isn't that what we just love here, same thing but not quite the same. and yes it's selvedge. that's why i can never quite bring myself to wear wabash bcoz pffft so primitive. it used to be in my bucket list to send some batik to kuniyoshi-san to be used as pocket bags on a custom order. oh well.

oomslokop replied to gimmegimme's topic in superdenim

just before lockdown began i managed to resist buying this uniqlo chambray, now with my new @Iron Horse eyes, look at those pocket placement! *kicking self

tillmann-like i rise and shed pounds, my fc 1108 fits again!

oomslokop replied to japanalogue's topic in superdenim

thanks for your interviews, not just this one but the previous ones as well. i love their hearing-it-from-the-horse's-mouth feels!

oomslokop replied to rnrswitch's topic in superdenim

thanks for yr recent treatise on the pocket placement @Iron Horse! now it's the only thing i see when i look at shirts!

less conventional definitely tender: so many unconventional details – square back pockets, snob's thumb coin pocket, funny/serious top button, etc etc, you can even get pockets in different places in some models – but when you put them on they still feel like jeans, not showy, not attention-grabbing, stealth. my fave jeans, conventional or unconventional.

those squid-brand fish sauces are the best! good one bartles-chan!

oomslokop replied to cmboland's topic in superdenim

i wrote a tractatus about this on db (for realz) but it got swept away in deletegate

oomslokop replied to thinkfilm28's topic in superdenim

they used the same buttons on the first iteration of the cali, the 54 (12 oz 70s cone?), the yellow coating on the buttons in my pair can chip if you dig into it with yr nails, but left alone it's still here after all these years (bought them in 2010?), doesn't really come off. was gonna include a pic but the bbcode column on my imgur has gone awol. if any of you can tell me how to make it reappear i'll post the pic. solved:

hope u mean the 1890 one!

another thing with tezo tees in my experience is that the feel of the fabric seems to change according to the dyes used. i have one of the blackest colours they have and the fabric on that one apart from seeming a bit "thicker" when worn has stayed soft after (7?) years, meanwhile my "mourning" colour tee has become sort of rough and almost crispy especially after a wash even though supposedly both of them started off as the same plain loopwheel tees.

oomslokop replied to bartlebyyphonics's topic in superdenim

my best wishes for you and your family @volvo240thebest <3

beauty, thanks a lot @MJF9!