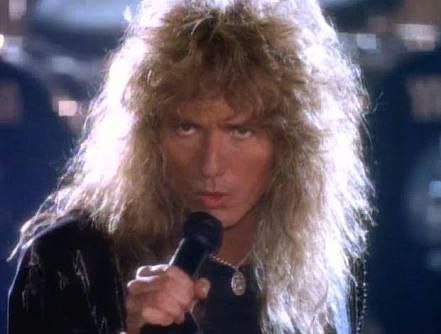 Content Count

821

Joined

Last visited

Days Won

8

Feedback

N/A
Community Reputation
178,432
you are so fabulous
Profile Information
Gender
style
attitude
location:
wish i was in
denim
t-shirt
shoes
Recent Profile Visitors
The recent visitors block is disabled and is not being shown to other users.
i do this with half my jeans (they did fit, eight years ago ). on one of them, top two buttons off.

oomslokop replied to oomslokop's topic in superdenim

sorry @lance, but that looks like a great shirt!

it's the veste ouvrier (mf take on french work jacket) from the les apaches collection circa 2011.

@julian-wolf same fabric as @MJF9's pants, indigo twill métisse

good choice @MJF9! look forward to this:

oomslokop replied to cmboland's topic in superdenim

maybe you're still finding your style. on this forum and denimbro i've seen you've already bought so many things within a relatively short space of time and most of them are pretty much of one look/style. to get that spark going again could be a simple matter of trying on different looks/styles, go nuts, might not be enough to buy just one or two different-looking items, even if it's a weird hat!

also did a talk celebrating 25th anniversary of morrissey's vauxhall and i in kios ojo keos, cool cafe bookshop in jakarta suburbia. white dude is steve lillywhite, the album's producer (also did the pogues, psychedelic furs, ubloody2), his day job now is selling cds for kfc indonesia! didn't realise it at that time, but i was wearing all tender (including no viz belt): pic by muhammad asranur

molleton 129 since nov. 2016. striped hook buckle belt. the front pocket bag fabric is the same molleton denim used on the rest of the jeans, and has the selvedge as well, but i forgot to pull it out completely to show it. was quite surprised to see it has retained its indigo superwell, in my memory that's pretty much how inky purpley blue it was when new:

tender 129 in molleton denim, since nov. 2016. also tender belt with hook buckle.

oomslokop replied to haptronic's topic in superdenim

skull 5010 has pretty much the perfect slim straight cut for asian legs. quite convinced some of the early indonesian denim "artisans" simply copied the cut. good thinking i say.

rising sun blacksmith +- 5 years, sanforized white selvedge cone denim:

a brand by old sufu stalwart fardin (?) might have had an appointment only basement shop in vienna (?) more info on denimbro

oomslokop replied to cmboland's topic in superdenim

more general purchasing principle: i mostly go with whether or not said piece of clothing goes with my "style" aka what i've got in my wardrobe. with jeans this doesn't matter much since it goes with practically everything (i have my outfit-with-slim jeans and outfit-with-baggy jeans pretty much worked out, the only question remaining being whether or not the jeans in question (when i'm considering a new pair) "pumps my nads"). eg, when sda released the first champloo jeans made by double volante, i just had to have it (tho it did also fit into my outfit-with-slim jeans wardrobe). some jeans have perfect fit (for me), like the ih beatle buster, but i didn't get a pair when it was still available because i couldn't gel with ih details back then (found them a bit ho-hum and mall-y), but now with my existing wardrobe i reckon it would work perfectly as a stealthy slimmish jeans when i don't wanna look too sloppy (current, perhaps all-time most frequent, look). and of course it is now EXTINCT as they say in ih land *facepalm. and then there are things i bought because i thought i was gonna change my look (happens every five years or so), eg, mf gilet de ville vest, that one pumped my nads in all sorts of ways, but i've got absolutely no use for it at the moment. i still keep it though, since it's kinda beautiful. also, in my experience, almost all bad fits, unless a jeans is just way too small (you can't fix too big, but you can't wear too small!), can be fixed by getting them hemmed (to your desired length). btw, sc47 has totally different fit to lvc47...