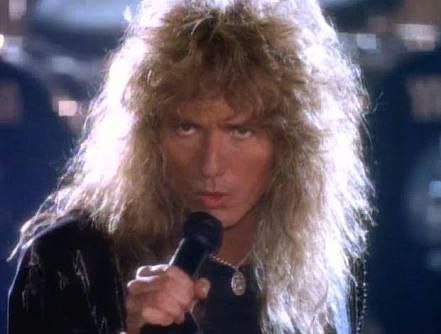 Content Count

826

Joined

Last visited

Days Won

8

Feedback

N/A
Community Reputation
178,447
you are so fabulous
Profile Information
Gender
style
attitude
location:
wish i was in
denim
t-shirt
shoes
Recent Profile Visitors
The recent visitors block is disabled and is not being shown to other users.
i would trust masuya, his size advice for my coupen was spot on. in those boots i wear an 8.5 (US) which fits just slightly loose, "perfect" with an insole. i usually wear 10 in vans, 9 converse all stars. my most perfectly sized shoes are a pair of cheaney cairngorms, and strangely i'm also an 8.5 (but UK!, which flies in the face of the usual size down at least half a size from yr US size size advice for shoes/boots) in those. i find the length on the coupen is fairly normal, it's the "volume" of the boots that feels a little oversized. if you have "thin" feet, the boots might feel a bit loose even though the length might be spot on. maybe you can ask masuya how the coupen sizing compares to the caspers.

oomslokop replied to ktouran6923's topic in superdenim

also fit pics please, i wanna know how long irl they are.

what are the measurements (waist especially)?

can u get it hemmed by kuniyoshi-san? he makes mad roping. also waist on his jeans tends to be small, i'd size up definitely.

i do this with half my jeans (they did fit, eight years ago ). on one of them, top two buttons off.

oomslokop replied to oomslokop's topic in superdenim

sorry @lance, but that looks like a great shirt!

it's the veste ouvrier (mf take on french work jacket) from the les apaches collection circa 2011.

@julian-wolf same fabric as @MJF9's pants, indigo twill métisse

good choice @MJF9! look forward to this:

oomslokop replied to cmboland's topic in superdenim

maybe you're still finding your style. on this forum and denimbro i've seen you've already bought so many things within a relatively short space of time and most of them are pretty much of one look/style. to get that spark going again could be a simple matter of trying on different looks/styles, go nuts, might not be enough to buy just one or two different-looking items, even if it's a weird hat!

also did a talk celebrating 25th anniversary of morrissey's vauxhall and i in kios ojo keos, cool cafe bookshop in jakarta suburbia. white dude is steve lillywhite, the album's producer (also did the pogues, psychedelic furs, ubloody2), his day job now is selling cds for kfc indonesia! didn't realise it at that time, but i was wearing all tender (including no viz belt): pic by muhammad asranur

molleton 129 since nov. 2016. striped hook buckle belt. the front pocket bag fabric is the same molleton denim used on the rest of the jeans, and has the selvedge as well, but i forgot to pull it out completely to show it. was quite surprised to see it has retained its indigo superwell, in my memory that's pretty much how inky purpley blue it was when new:

tender 129 in molleton denim, since nov. 2016. also tender belt with hook buckle.