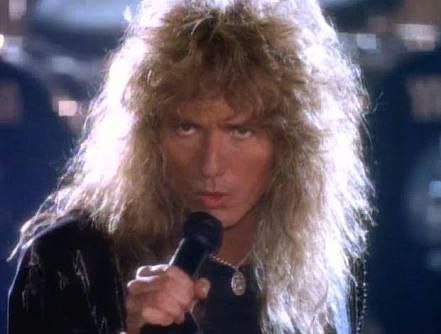 Content Count

1,109

Joined

Last visited

Days Won

13

Feedback

N/A
Community Reputation
179,792
you are so fabulous
Profile Information
Gender
style
attitude
location:
wish i was in
denim
t-shirt
shoes
Recent Profile Visitors
The recent visitors block is disabled and is not being shown to other users.
oomslokop replied to cmboland's topic in superdenim

thanks b. a bit too big for me. glws!

@Broark what's the waist measurement on the at last 147? (big style)

oomslokop replied to cmboland's topic in superdenim

good eye @Broark do u have a 35/36 i can take off yr hands?

oomslokop replied to cmboland's topic in superdenim

first time accidentally jerkifying a leather patch have a guess on what jawnz?

oomslokop replied to volvo240thebest's topic in superdenim

oomslokop replied to horriblyjollyjinx's topic in superdenim

they say it wasn't only the hardware that got "truncated" on one's jeans during the war, but also the dyeing of the denim. there were restrictions, too, in the production of the denim fabric is what they were saying. but they didn't reveal the deets. they practically claimed this new "dull" denim was produced using the same restrictions to replicate the nature of og ww2 denim (comparable in principle to using fewer rivets to put together ww2 repro jeans). i read this in one of their ig posts, but can't remember if it was originally written in english or google translated.

oomslokop replied to jstavrin's topic in superdenim

i love them. perfect proportion for my asian physique, length that just touches the top of my jeans' back pocket (a lot of western-sized tees are way too long for me), not too narrow in the body, and thin but not bicep-hugging sleeves. perfect all around except for my big head. the neck is indeed very narrow, so much so that the neck band in one of them eventually rips out of the fabric in its entirety (the neck band itself is practically indestructible) pretty sure from having had to be stretched to fit my head too many times. that said, this happened only after more than 10 years of pretty much constant wear so i'm not mad. also, all my t-shirts (i have several) have slightly different measurements (the one where the neck band detached has the narrowest neck ever), the fabrics feel a bit different according to the year i bought them (it got softer through the years? my oldest one from circa 2011 is still so stiff after a wash), and they also use different materials for the graphics (i have some special artist collab editions that use water-based paint (?), and the graphics on those rub out quicker than the graphics on the normal tees, which don't even crack). the new plain turquoise ones on self edge look good!

oomslokop replied to rnrswitch's topic in superdenim

actually think the once washed 22 has the better fit on you.

i don't know the answer but i always make sure i button up my jeans before i wear them.

mr black! tell him i said hi!

i have a couple of times and encountered no problem

oomslokop replied to cmboland's topic in superdenim

cone fadez can also be vein-y (on my rising sun blacksmith)

the 47s, hawaiis, and okinawas all have slightly but perceptibly different fits as well. for me at the same size, the okinawas have tighter thighs, the 47s have a tighter waist but are almost billowy after the hips, and the hawaiis are more or less straight up and down with a tiny bit of taper towards the waist and the hem (still more straight than "slim straight" but enough to be noticeable in a good way (not culotte-ish)). my fave is the hawaiis.

i've been wearing a molleton 129 since 2016. same denim as all the tender jeans that has been molletoned (bill explained the process in detail somewhere in this thread). from the outset the jeans felt like sweatpants, so soft and comfy, almost velvety. i remember not expecting much contrast fadez because of the softness but ended up getting them anyway especially on the honeycombs (there are plenty of pics of the jeans in this thread already) after about a year or so. this is with regular wear, and i'm not a very active person, machine washed whenever dirty (in the tropics so maybe once every 2 weeks), line dry. my favourite fade is the extra long front pocket fade. i imagine it gets even more prominent since the pocket lining is made out of the same denim as the jeans.