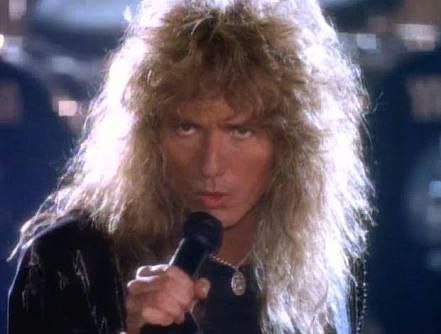 Content Count

1,096

Joined

Last visited

Days Won

13

Feedback

N/A
Community Reputation
179,760
you are so fabulous
Profile Information
Gender
style
attitude
location:
wish i was in
denim
t-shirt
shoes
Recent Profile Visitors
The recent visitors block is disabled and is not being shown to other users.
the 47s, hawaiis, and okinawas all have slightly but perceptibly different fits as well. for me at the same size, the okinawas have tighter thighs, the 47s have a tighter waist but are almost billowy after the hips, and the hawaiis are more or less straight up and down with a tiny bit of taper towards the waist and the hem (still more straight than "slim straight" but enough to be noticeable in a good way (not culotte-ish)). my fave is the hawaiis.

i've been wearing a molleton 129 since 2016. same denim as all the tender jeans that has been molletoned (bill explained the process in detail somewhere in this thread). from the outset the jeans felt like sweatpants, so soft and comfy, almost velvety. i remember not expecting much contrast fadez because of the softness but ended up getting them anyway especially on the honeycombs (there are plenty of pics of the jeans in this thread already) after about a year or so. this is with regular wear, and i'm not a very active person, machine washed whenever dirty (in the tropics so maybe once every 2 weeks), line dry. my favourite fade is the extra long front pocket fade. i imagine it gets even more prominent since the pocket lining is made out of the same denim as the jeans.

oomslokop replied to cmboland's topic in superdenim

kuniyoshi-san's beautiful roping on my sda champloo. true to his word in that classic miza thread, the hem fold is thin.

rarely shine my shoes but i just did. cheaney cairngorm. used cheaney's own bordeaux cream and wax, made by saphir. the burgundy leather gets quite light brown after a few years (sorry no before photos), these are around 4 years old.

@Maynard Friedman has a mint one for sale i think?

haha wasn't anything as productive as that, happened during a spoken word performance, the can exploded.

@chicote ah yes they also share the exact same blue selvedge! i wear my tenders loose to avoid repairs and so far i haven't had to do many but i also live a very sedentary life unlike you it seems. here are some pics of my sda denim on the double volante champloo collab. had some spray paint accident on the weekend.

which one has yr fave fabric? i think these days the tender denim is my no. 1, along with the sda standard denim (103 etc series), and they're very similar, super deep dark blue, veiny with wash, still contrasty even with frequent washes, the sda is just a bit lighter in oz-ness. i've always wondered if they come from the same mill.

proper eternal, such beautiful deep dark blue hue. whoever came up with the brand name must have an overdeveloped sense of irony since the stitching lasts barely five seconds.

it's my fave jumper. can we see pics of yours? (mine has minimal fading since there's rarely a reason to wear a jumper in jakarta, except to look spiffy)

actually love the look of oversized outdoors/hunting vest being worn loose like og duck hunting vest of yore like old ed's below. looking good @CSL!

warrior shoes! de rigeur in indonesian primary school in the 80s. theres even a teen novel written about them ("a pair of warriors for my bff"). re-released a few years ago, got myself a pair. even just lacing them up would unravel a stitching or two. p.s. did yours come with the extra alterno red laces?

second django atour. old timey on the page but look stealthily stylish when worn. just be aware that material-wise their stuff may feel a bit "light" compared to what you might be accustomed to if you're into "workwear".

oomslokop replied to cmboland's topic in superdenim

what was the purpose of yr grandad starching and creasing his wranglers every day?

oomslokop replied to cmboland's topic in superdenim

mine were these dry bones slim red-d (dw-580?) from self edge. i've waxed lyrical elsewhere on this forum about them. still getting worn occasionally, on slim-feeling days.