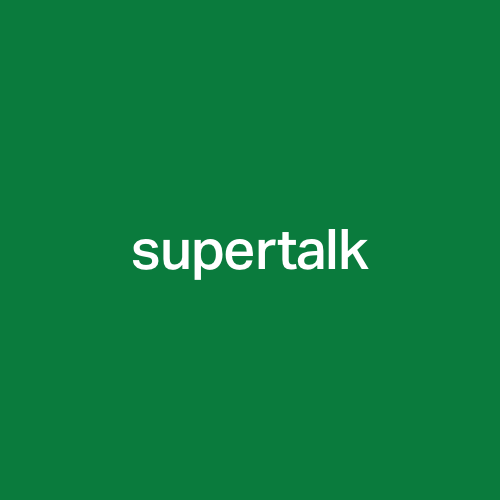 Posts

32

Joined

Last visited
Reputation
294
making progress
Thoughts on the J117 - Fit TTS IMO. I sized down, but wish I had gone with my normal size. The jacket is fucking huge, but the hem is what sets the fit. It's tight on the bottom and roomy up top. This is a maternity wear item. I bought this hoping for something along the lines of a cozy S21 with a zipper, and a sling design that works well with a jacket on top. This turned out to be the opposite (I know the 'J' designation should have been a tip-off). It is an overshirt to say the least. I wear my size S over an M J50 and there's still plenty of room. In fact it actually fits better the more bulky you make the layers underneath. Design The weird split hem thing really emphasizes the maternity vibes. As a dude, I'm not anticipating the pregnancy that would really make this feature pop for me. I like the idea of a giant warm sweater, but IMO the gaudy reverse coil WR zippers really throw off the look. This jacket is clearly not intended for rainy days, why put that ugly shiny crap on what could have been something much more understated? Given that it is truly an outer layer, I would have preferred a traditional sling, and maybe a hidden pocket where the current one resides. I think it would fit the vibe of the jacket much better. This design just seems really ham-fisted and I'm not really sure what the thought process was. There was a lot of potential for a cool sweater (or weird jacket thing) and instead we get this overly bulky mess. Functionality While the material is warm and soft, ultimately it has absolutely no wind resistance. It's pretty cold and windy here, and I almost always layer some WS underneath. Unfortunately that means I don't really get that next to skin enjoyment of the fabric. Maybe it's the fact that I sized down, but the jacket seems to always ride up on me because the hem is so tight. This is further exacerbated by the bulky zipper(s) on the EX model that work to constantly bulge out the belly. This jacket seems to be designed for the sole purpose of making the wearer look fat. Undoing the bottom zipper a bit helps, but when combined with the split hem only serves to emphasize how fat you look - "you can't even do up your zipper!" The hem and double zip also make zipping up the jacket very annoying because it aligns on a weird angle rather than the straight line of a normal zipper. I am also not a fan of the alternative sling design. Like it slings, but it doesn't hold it as tight to your body as the old design. It's also more of a pain to deploy. Finally, the hood is just too big. It flops down over the eyes and needs constant adjustment. There's no cinch provided to pull in the excess material. Overall, it's wearable, but just disappointing given the potential of what it could have been. I will wear it occasionally, but I think in most cases I will stick to the more functional pieces of my wardrobe which require less effort, and offer better features. It'll spend most of its time parked in the odd duck section of the closet next to the CP4. Pictured below layered over a tee, hoodie, and J50-WS to bulk it out. The shemagh helps hide some of the ugly WR zipper.

The clip on the bucket hats is meant to attach to a chord, it won't stay clipped on the little tab on the shorts. It falls off if you move. It's like trying to attach to the jacket sling mounts on a jacket. The shorts are pretty quick drying and you could probably swim in them. Most of the pockets are mesh but the raid pockets aren't and don't have drain holes. They also don't have the mesh lining typical of swim trunks that keep your junk in place. With the short length and baggy silhouette it could get a bit scandalous. The pockets definitely get the sag because of the stretchy material, but I don't find the material flimsy. I was able to stash 6 tall cans of beer plus my EDC in these bad boys for a quick trip to the park. Looks ridiculous but works in a pinch when you forgot your bag lol.

Honestly white is a bit of a stretch. Whatever lights and camera settings they use on the site really misrepresent it imo. I'd say it's more of a silver if anything. Cause it definitely looks weird to wear with actual white. Personally I rock it with off whites and pale colours like dusty rose or alpha green. I love the px as an insulator cause it just slides so nicely under other layers, but the insulation in a lot of the px jackets is not nearly as warm as the ws equivalents. For example, my j50 is a heck of a lot warmer than my j74 or j78. Personally I like ws for outer layers and px for inner layers. It's a shame then j78 doesn't come with an aux zip..

I get the sense that people aren't really feelin the new drop, but honestly I really like these short shorts. The cut and material are exactly what I'll be reaching for when the warm weather finally arrives. I mean, yeah, the pockets are a bit too ambitious, and don't really hold things very comfortably. Definitely wouldn't recommend running up a set of stairs with a phone in the phone pocket. They look a bit dorky, and the hybrid fly / built in belt / no clasp is a little awkward. And the snaps on the raid pockets feel like they're gonna be the main failure point. But that being said, they're a lot more functional than my basic short baggies, and run a lot cooler than my SP9-E. To me the is one of the more truly summer oriented offerings from ACR and I think they're gonna see a lot of wear.

For those who hate details and bullet points - yes, it's a pretty cool jacket and I wear it a lot. You can stop reading now. For those who would like a bit more info - General Impressions Seems to not give off too much school shooter vibe which was my initial worry when purchasing It fits pretty big. I'm usually between a size S and M depending on the fit, and was glad I went with the S on this one Pockets work well and bags don't interfere with access for me I wear this as a rain coat and the length works well for keeping me dry I usually fasten the lower button since the bottom tends to blow around a lot when it's left open. I don't notice any motion limitations when walking around. What I like - I find the main pocket design really successful. Since you can't get to your pants due to the length, the main deep pockets with internal phone pockets are super convenient. They keep the weight situated nicely considering how light the jacket is. Also there's 2 phone pockets which is nice if you carry both a personal and a work phone like me. The holster pocket is also awesome for a wallet or smaller items. Again, it seems to hold the weight in a perfect location that is comfortable, doesn't shift around much, and doesn't make the jacket awkward to wear. The asymmetric 2-way zip + CF buttons give a lot of configurations for wearing the jacket, and imo is probably one of the more successful designs from ACR in this regard It accommodates an insulator nicely with the aux zip and I've been pairing with the J74 (size M in fact) which seems to work well (pictured). What I don't like - The hood sucks. It doesn't really stay on that well in the wind and I'm not a fan of the cinching mechanism. I swapped on the hood from the CP4 (pictured) which works a lot better for me. I think that front kangaroo pocket thing is kinda useless. It's not intuitive to keep my hands there (too high up) and not really where I want to store items either. The usual gimmick stuff like the headphone magnets and interops continue to be useless for me. Maybe moreso than usual as the hood design seems to interfere with the magnet placement. The jacket sling mount seems to be different than my J47 with it being on the other side of the interops zipper rather than the normal under arm location. I guess it's so that the sling doesn't interfere with the zipper anymore, but it just makes the sling hang funny compared to the normal configuration. All in all a pretty cool coat. Reasonably functional and versatile. A bit underrated imo.