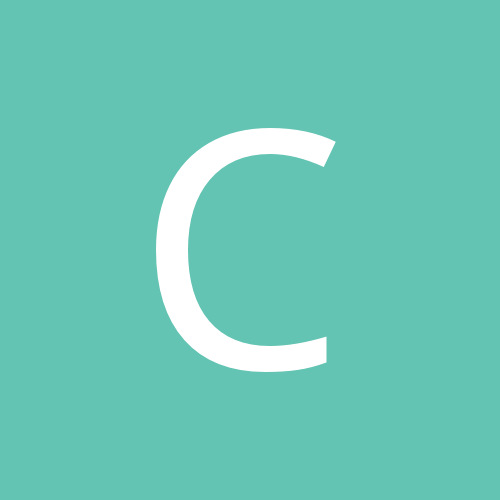 Content count

52

Joined

Last visited

Feedback

N/A
Community Reputation
52
making progress
Keep checking the NikeLab site. In past years cargos have restocked

These are leather no? I've used Angelus leather dyes to good effect in the past. To get a pink shade I would use one of the light reds and thin it. For charcoal maybe a mix of Spice and Black? Don't use full strength, it will be too dark, and maybe see if you can get a piece of white leather to experiment on.

Until you have covered all applicable duties and taxes you have not "fully paid for" your items.

End Clothing just dropped an ACG capsule in Tiger Stripe. Looks like not for USA. Rest of ACG next Friday.

Dark Stucco cargo's are nice, will take a pass on the rest.

Lets be honest here. This is entirely a problem of ACRNM's own making. Whether they are unwilling, or unable to meet demand makes no difference, the market will always move to fill a void. If there were more bags available, there would be fewer knock-offs, end of story.

Yeah, I don't think any of the sneakerboots are actually warm. The closest Ive come to something stylish and semi-warm was the Vans/TNF colab chukka from a couple of years ago, but the sole is too thin to work for long. Cole Haan has got 50% of some boot styles right now?

When it comes time to trade style for warmth I put on my Columbia Bugaboots with Omni-Heat (the silver dots). So warm that unless it's below 20° F I go without socks. Inexpensive too, especially if you can find last seasons stock. Honestly Columbia should get more love. Innovative fabrics and hella warm gear.

Ha! I was going to recommend wearing it in the rain and shaking it off. I've never actually washed a Gore Tex jacket before, always just wiped em off with a damp rag. But those were all just shells, no liner like the 63. Good to know there are actual care instructions. What are you doing to your jackets that they need a wash so soon?

When my favorite Nike Frees disintegrated last winter I replaced them with a pair of Lalo Tactical Zodiac Recons. Love the foot-shaped extra wide toe box and the kevlar upper is water resistant enough. Forefoot isn't as flexible as a Free but what is? https://www.lalotactical.com has a fall lookbook with winterized shoes; the AT version in black/red isn't as attractive as the regular Black Ops.

Was in Chicago today to see the Cubs game, but got rained out. On the plus side, got a full days use out of the J63. Temps were about 60°, rain was steady to heavy. Stayed warm and dry with only a button down underneath and still looked dressed up for dinner. Favorite ACRNM coat of the last couple years. Its totally going to supplant the J47 in my wardrobe.

From a distance you could definitely mistake it for leather. Up close it's got a synthetic rubbery look. Not unattractive by any means, but not pleather either. It's for sure Not Black. Dark Olive/Brown/Grey maybe? I think it pairs better with RAF.

At this price point ACRNM should include fabric matched patches, uncovered hook and loop gets nasty. There are, however, plenty of kewl morale patches to fit the bill... 1920a4097cfe24b0ce2d667fd3769c2e--iron-patches-patches-and-pins.jpg[/img]

You mean what a retailer calls rewarding loyal customers? You do realize that there are customers that patronize their local/favorite store more than twice a year? They spend money there, know the boss, the staff, sometimes stop in just to chat or check out whats new. You know, build a relationship. So do you think that maybe, just maybe, said retailer might decide to hook that customer up first? I would never belittle anyone here looking to save a few bucks on duties or markup. But insulting the hard working shop owners who risk their own capital because they know who helps them stay in business is petty and gets my ire up.

Not permanently, but this season some retailers won't get stock.