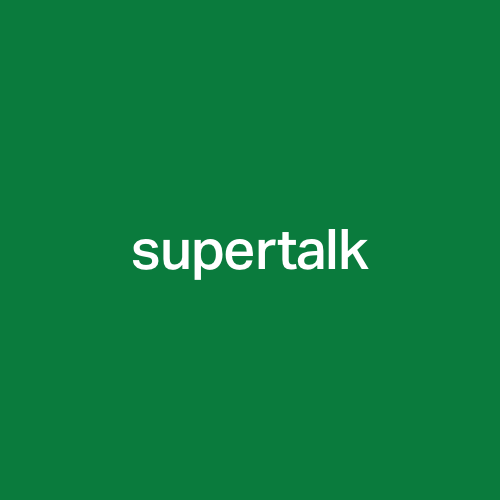 Posts

167

Joined

Last visited

Days Won

1
Reputation
86
making progress
Recent Profile Visitors
The recent visitors block is disabled and is not being shown to other users.
How am I annoying you when i'm staying on topic unlike yourself binary bitch. Keep your nose outta my shit puppy.

While I understand reflective material's function to clothing, I've never found it to be something E needed to benefit from with his concepts/designs. It's actually something i've always considered him above until that one season with shadow project with the reveal coat. It was a great surprise to me, especially considering the "rainbow" reflective material was beyond tacky imo. Bk3 is cool, don't get me wrong, I've always desired a balaclava, but it is far from what I expect from ACR. I'm not about the reflective material being incorporated and that alone in enough to be disgusted.

Thanks, great username btw! I'm 6'1.

My two cents on P30AL-DS Having worn the P30A-DS in Alpha Green extensively since its initial release, I'd like to focus this review strictly on the design differences of the P30AL. The most notable design difference is the replacement of the 3/4 length with the full-length leg. Initially, I wasn't a fan, as it reminded me too much of Balenciaga's oversized cargo pant design, which I owned but found cumbersome due to the inseam length. However, ACR expertly addressed this design flaw in the P30AL. Opting for my regular size Large, the pants fall perfectly at my feet, eliminating any dragging issues. The rapid adjust drawcord hem allows me to cinch the pant leg, creating a stylish look that pairs well with both sneakers and boots. Surprisingly, I've received more compliments on the P30AL in the last two weeks than I ever did on my P30A. Perhaps the shift to black from alpha green contributes to a more conservative appeal, but I appreciate having the best of both worlds. I'm not personally a fan of the new release tab addition so I removed it, while I understand its function I didn't personally find it to be useful. I've included three photos, 1.) Open pant leg, 2.) Cinched pant leg, 3.) Open pant leg draped over my sneaker. I purchased these during HBX's sale, and while discounts may deepen with time and varying retailer stocks, I recommend the P30AL to anyone seeking a baggier ACR pants design.

I recall asking E during ss23 in the comment section of his IG if Stotz was gone forever and his response was "Definitely not". I'm assuming it's just a waiting game at this point. I'm sure Stotz is probably their one escape rope they're holding onto at this point.

See, and I've been wearing my p43 for most of my trip in Berlin in my tts. It's all subjective but, yeh.

When I buy ACR, I always buy the same size. I remember previously the discussion on p46 when most people were sizing down but then missing the intended 'fit' of the design. So when I'm asked if something is TTS, I don't consider this question to mean "Does it fit skin tight?" more so as if it fits the way it was intended. Sure, it's a bit oversized I would agree but at the same time, It's J117… not S117, so that being said. No, it does not fit me skin tight in my usual size. However, it does fit me the way it was intended to and that was def my personal preference when comparing to a size down at Darklands. This TTS argument can be made for many of these designs in the past two seasons. If when purchasing acr ur looking for the same fit across the board of jackets/pants, ur really missing out on some of the key intended design philosophies behind the garments themselves. Would p30al fit me in a small? Sure….but when i take my regular size in a Large, that's when I understand why the pants were designed the way they were intended to fit.

I took this photo before he told me "No Photos" so…. I guess I can't feel bad and want to share. Also forgot to mention, J117 is insane. Actually just purchased it online as we speak. The fabric is SO SOFT, like softer than a bunny rabbit. The zipper is the perfect weight, feels very luxurious. The cuffs were a very light nylon if I had to guess? Overall I was utterly impressed after throwing it on. He agreed it's the most slept on piece from this season until you finally put it on. Def worth the price tag if you ask me.

Thanks for the recommendation. Cheers!

Just visited Darklands and, wow. Such an incredible store, anyone visiting Berlin must visit. They do not allow photography and even if they did, photos could not possibly serve justice to its greatness. Almost felt like I was in a Burial music video haha. Was able to try on J70 in black/medium. Usually i'm a large in acronym but the jacket still fit, but snug. Even in a large I doubt I would manage to fit a hoodie underneath. Fabric is superb face to face, a little bit itchy but the owner mentioned he purchased the size large and it's softened up after only wearing it a few times. I really enjoyed the wrist cuff closure design, and the button front closure has a layer underneath to keep cold air out. The jacket definitely exceeded my expectations. I will purchase it later on when it goes on sale.

Either way, it's working out in their favor.

So what's that make the grand total then for J70 from mothersite?

For those of you looking to find for sale items, just click 'Stockists' at the bottom page of mothersite and go through the list, more than 50% of USA stockists are already providing Black Friday discounts on acr. Also, if ur in LA for Black Friday, their warehouse sale knocks 80% off. I know someone who purchased J1B-GT last year for $380 cash. P15-DS are $498, J115-GT is $1206, J110TS-GT is $1148 on Atelier New York. J111TS-CH is $791 on Somewhere Washington D.C. Just go through the list, chances are you'll find a good deal for something you didn't want to pay retail for. Personally, just purchased P30AL-DS from HBX for $720.

Yes, I read what you said. I'm confused what is leading you to believe 2021 was the popularity/exposure peak for acr.