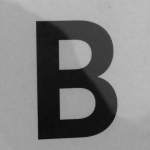 Warehouse Competition Poll (Part 2) - DD-1003xx / 1946

56 members have voted
This poll is closed to new votes
1. Time to start competition

Ready to go now

3 months delay

6 months delay

longer time needed for delay... (please specify within the comments)

2. Jeans condition

3. Inseam

Long Inseam

Standard (Warehouse) Inseam (82cm post wash)

4. Patch Request to Warehouse from their back catalogue - see https://www.instagram.com/p/B9v-k4DpZu1/

'95-'96 (horses pulling jeans)

'96-98 (longhorn first version)

'98-2003 (the W - multiple variations exist... see http://jeanshanger.web.fc2.com/index.html for some iterations)

'04-'08 (longhorn second version)

'08-'13 patch (text)

current standard patch

5. Patch Question (Part 2)

Standard Ink

Green Ink for Lot No.
---
---
hello !

supertalk is free to browse as a guest. You need to be a member to participate in discussions or buy and sell on the classifieds.

From 2021 new membership is $US 6 / year.

You can also become a premium superseller or supermember. Businesses who want to promote their brand and products need to become a supersponsor. superfuture is privately owned and has been online continuously for 22 years. It is a digital cockroach and will survive all current and future apocalypses.  

Top 10 Active Viewed Topics

26,583

replies

5,476,538

views

24,604

replies

3,877,407

views

20,966

replies

3,751,718

views

10,634

replies

2,853,138

views

22,274

replies

2,673,514

views

20,682

replies

2,343,641

views

13,003

replies

2,313,981

views

10,778

replies

2,295,288

views

12,010

replies

1,935,187

views

8,495

replies

1,884,305

views