THis is a subject that I know lildavid must be starting to investigate - cheep is there already.Some will suggest it's sad that if you're a denim nerd you plan to inflict it on your kids - I say, why not start em early!
SO, if you've trakced down any good denim for nippers, post em here. I'll update with a few items later, but thought I'd post this thread now because H&M have the best kids' denim i've seen, period, when you consider the price. I've seen them at the H&M store on Oford St, London, plus the new store in the old Dickes & Jpones on Regent St. Oxford St had only larger sized, 150cm plus; Regent St still has quite a few smaller sizes, mostly around the 105cm size, for 2 or 3 year olds. They're limited edition and have apparently been out three weeks, so grab them now.
WHy so good? Mostly the price: £15, less than the price of getting yer jeans shortened in SoHo.
They come in a nifty bag, proclaiming that they're made of organic cotton: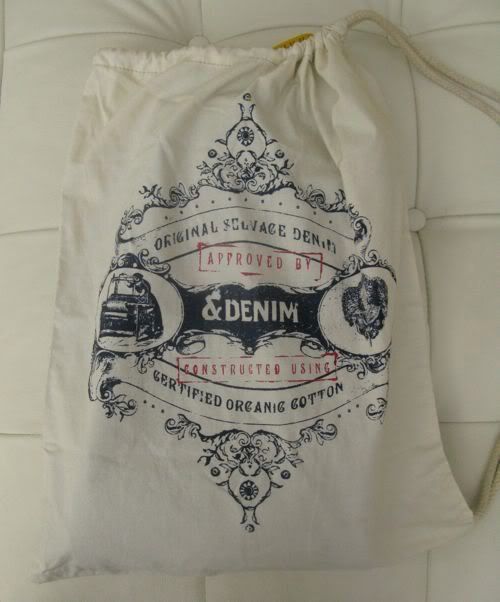 (Don't ask me why I shot an off-white bag on an off-white background, I can't answer that).
The jeans themselves are a slim but not skinny fit. The detailing is beautiful, chainstitched hems, blank Wranger-style rivets on one corner of the back pockets, conventional rivets elsewhere, and a leather belt patch. The denim is a lovely colour, slightly greencast.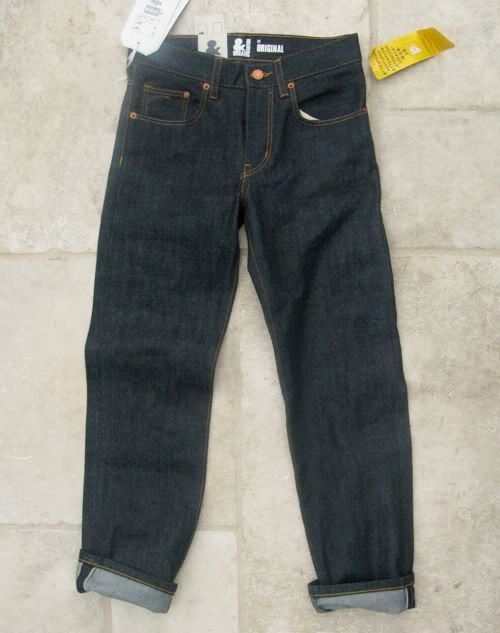 Somewhere I have shots of Sammies, Levi's and Warnglers for kids, I;ll post em later, but do update with yours...
and if you don't have kids, remember that pint-sized vintage is only a fraction of the price of the adult stuff!